Children with autism are more likely to get diagnosed and receive services in states where health insurance must cover the disorder
Early findings from a new study suggest that children with autism are more likely to get screened, diagnosed and treated in states where health plans must cover autism-related care.
The researchers found that 1 in 555 insured children had received an evaluation that led to an autism diagnosis in states where commercial health plans were required by law to cover autism-related medical services. By contrast, only 1 in 625 insured children in states without such a mandate had been evaluated and diagnosed.
However, even the improved diagnosis rate remains far below autism's estimated prevalence of 1 in 68 American children, says lead researcher David Mandell, of the University of Pennsylvania School of Medicine. "Mandates may be a necessary but insufficient policy for helping children obtain services reimbursed through private insurance," he says.

Dr. Mandell presented his team's preliminary findings today at the press conference preceding the annual International Meeting for Autism Research (IMFAR), in Baltimore.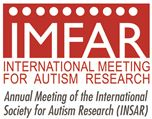 Read all our IMFAR 2016 coverage here.
Currently, 44 states have passed insurance mandates that require most commercial health plans to pay for diagnosis and treatment of children with autism. Health insurance companies administer commercial insurance health plans. They differ from self-funded plans operated by employers.
The researchers analyzed information from three of the nation's largest insurers: United HealthCare, Aetna and Humana. They compared autism diagnosis and service rates among children covered by commercial insurance with those who weren't. They also compared rates between children who lived in states with autism-insurance mandates to those who didn't.
Overall, the analysis found that state autism insurance mandates increased diagnosis and treatment rates by 13 percent, after controlling for other variables. The effect increased the longer such mandates were place. The average increase in autism services associated with mandates was 10 percent the first year after a state mandate became law. This rose to 17 percent the second year and 18 percent the third year.
But even three years after implementation, the percentage of children receiving autism services was significantly lower than autism's estimated prevalence of 1 in 68, Dr. Mandell says.
"This finding may allay concerns that mandates will substantially increase insurance costs, but it suggests that many commercially insured children with autism remain undiagnosed or are being treated only through publicly funded systems," he says. "Our next step is to examine the effects of these mandates on spending for healthcare among children with autism."
Autism Speaks has long been a major advocate for state and federal laws that require healthcare insurers to cover autism-related services.
"The good news is that this study shows that treatment rates do increase with each passing year in states with autism insurance laws," comments Judith Ursitti, Autism Speaks director of state government affairs. "But it's also worth noting that after an autism insurance law is passed, it takes years to get provider networks in place and get health plans in compliance."

Stay up to date on autism advocacy efforts in your state
by signing up for Autism Votes here.

Read about Dr. Mandell's Autism Speaks-funded research
on the economics of autism here.
View more photos from IMFAR 2016 below:
...
Read about all the scientific presentations made at the IMFAR 2016 press conference here.