Autism Speaks CEO Angela Geiger urges autism community to make their voices heard to shape national priorities for autism research, policies and services
The Interagency Autism Coordinating Committee (IACC) invites the autism community to help identify priorities for its 2016 update to The IACC Strategic Plan for Autism Spectrum Disorder.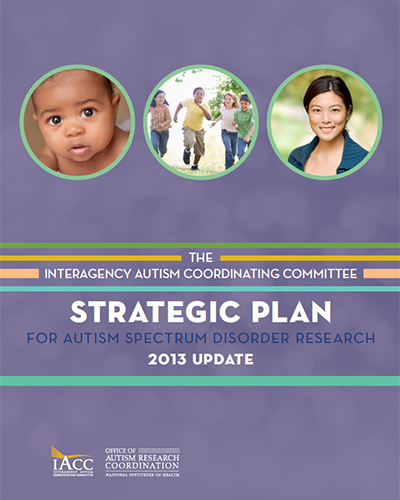 The update will cover research, services and policy issues related to the seven questions outlined in previous IACC strategic plans, last updated in 2013.
These topics include:
* When Should I Be Concerned?
* How Can I Understand What Is Happening?
* What Caused This to Happen and Can It Be Prevented?
* Which Treatments and Interventions Will Help?
* Where Can I Turn for Services?
* What Does the Future Hold, Particularly for Adults?
* What Other Infrastructure and Surveillance Needs Must Be Met?
"This is a unique opportunity for our community to help shape funding priorities at the national level," says Angela Geiger, president and CEO of Autism Speaks. "We ask for people with autism, families and stakeholders to reach out and allow their voices to be heard to ensure that the strategic plan represents the concerns and needs of every individual on the spectrum."
The comment period will remain open through July 29, 2016.
Click here to submit your comments.